<![if !vml]>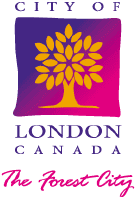 <![endif]>
London Heritage Sector Study
Case Study
Purpose of the Study
In the spring of 2000 TCI management consultants assisted the City of London and its surrounding region to review the contribution of the area by its heritage sector to the vitality of the city. Specifically, the objectives of the study were as follows:
To undertake an economic, social, and cultural impact study analysing the City's heritage sector;

To develop a business plan for the heritage sector, in order to optimize efficiencies and the delivery of services;

To initiate a shared marketing and branding plan for the heritage sector; and

To ensure that the heritage sector's goals for the preservation and restoration of downtown sites is coordinated with plans and funding for the Main Street program as it is identified in the Downtown Millennium Plan.
This process was managed by a Heritage Sector Steering Committee (HSSC), comprised of representatives of key heritage organizations and institutions in the City and Region.
Background
Heritage resources have been maintained through the committed efforts of many volunteers, diverse non-profit organizations, and paid staff across more than 20 organizations in the community. Unlike some other communities, these various museums, archives, architectural and natural history organizations have operated more-or-less independent of one another. While there has been some communication between some of the institutions, there never has been joint planning or programming across the sector.
In the latter part of 1999 and the early part of 2000, the Municipal Council of the City of London asked the heritage sector to create a visible, well-funded and more influential heritage program within the City. While many organizations have a good handle on the target communities and audiences they serve, for others it is less well defined. In addition, all have different levels of funding resources and governance regimes. Collectively, the sector has never had a good understanding of its existing and potential impact on the region. For these reasons, the sector, with the assistance of the City of London, is seeking new ways to look at its impact and establish new ways of working together. Accordingly, a multi-stage process involving organizational development, strategic partnering, and long-term community tourism planning was initiated.
Study outputs
TCI developed a strategy and implementation plan for the sector. The project developed a number of key outputs, including:
An understanding of the community's current levels of awareness and attitudes to heritage issues and attractions

A benchmarking review of other communities that are pursuing regional heritage initiatives that identified best practices

A social, cultural and economic impact assessment of the value of the heritage sector to the community

Development of a web site

Identification of future options and directions for the sector

Development of a strategic business plan for the sector, containing:

A rational funding mechanism for City-supported heritage resources and attractions

An organization strategy for the sector

A marketing strategy, with a heritage branding component and a communications plan

An implementation plan, including a monitoring and evaluation component and accountability measures